Introducing the Ar'home Spa
The Ar'home Spa is the second stage of my dream after the development of the Laboratory. My aim was to create a space that could offer a truly luxurious spa experience for clients in the beautiful Aveyron countryside (France). I am proud to say that my vision for this has developed into an elegant and supremely relaxing space where clients can choose from a series of treatments formulated around my Grounding, Nourishing and Purifying product ranges – all of which I have designed and created bespoke for Ar'home Spa use. You can find further details on these below.
The December 2021 completion of our Aveyron Stone Houses renovation project in the same courtyard complex made it a perfect decision to choose to wrap the Ar'home Spa experience into a package offering that comes hand in hand with a private all-access booking.
The Spa along with its full facilities and treatments are made exclusively available to guests. Once the full experience is live and ready, I will share a link here to the booking page for those who would like more information.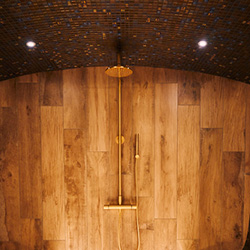 Hammam Chamber
The hot steam used during Hammam is profoundly relaxing and good for the skin. Hammam treatments use hot steam to encourage a deep and invigorating cleanse with the following benefits:
Physical and emotional detox – Reduce stress with anxiety, and allow deep relaxation.
Beautifying the body and face – Remove dead skin cells, unclog pores and eliminate toxins from the skin.
Fight acne – Regulate skin oil secretions to prevent acne and help heal scars and reduce redness.
Skin nourishing and rehydration – Provide essential vitamins and minerals.
Anti-aging – Allow your inner organs to breathe by bringing oxygen to your cells. Help toning and firming the skin while improving elasticity.
Decrease muscle tension – Soothe muscle pain and rheumatism.
Better sleep – Rejuvenate your body while you sleep more restoratively.
Boost the immune system – Promotes good blood circulation which facilitates the white blood cells in your immune system being transported around the body as needed. Efficient circulation helps remove waste from the body created by different organs.
Body and mind connection – Have more energy and feel balanced in mind and body.
Feel beautiful – Feel fresh and revitalized.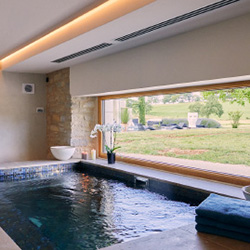 Roman Bath
Between treatments, you can take a dip in the Roman Bath or cleanse your body in the Hammam Chamber. The calm quiet of this Roman spa creates a soothing ambiance where time seems to stand still. This is a unique opportunity to enjoy the benefits of the Spa while admiring the Aveyron valley landscape visible from the water through the arched Spa windows. This amazing thermal bath has been created to a pristine standard and is a feature we are excited to have guests experience and enjoy.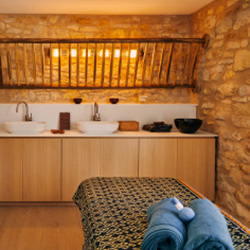 Treatment Room
A zen atmosphere, soft and conducive to relaxation. Soft background music contributes to the escape of the spirit. The Lemi electric table (Made in Italy) with a modern and functional design, ideal for Spa treatments and massages, equipped with 3 electric motors for adjusting the height, the inclination of the backrest and the seat in order to guarantee maximum comfort.
As a Organic Skincare Formulator and Certified Clinical & Holistic Aromatherapist, I have developed three treatment "threads" that can be used a-la-carte, or adjusted depending on clients consultation with our Spa advisor, Laetitia before starting their experience. Each treatment thread is carefully and thoughtfully designed for a specific outcome – Grounding, Nourishing, or Purifying. The style of treatments included, products, blends and experience all come together to curate this.

As you'll see as you read further, each one is unique, and all are pure luxury.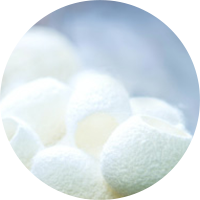 Grounding
Purpose & benefits: Designed for those seeking reconnection, stillness and perspective. Helps to soothe, calm & refocus. Beneficial for mature, exposed, dry and dehydrated skin. Including skin which has lost elasticity, scar and wound healing, fine lines and wrinkles.
Treatments: Our Grounding experience includes a full-body massage to stimulate muscles, followed by a subtler massage which energizes the meridian system. This treatment incorporates massage along meridian lines, acupressure, kneading, and deep-tissue techniques. The treatment will be accompanied by a facial massage with silk cocoons. Woven entirely of silk, a noble and natural material akin to our skin thanks to its high protein and amino acid content.
Blends / Products: I have developed a rich and complex massage blend that combines specific organic essential oils in high quality base oils, as Baobab, Argan, St John's wort oil, sandalwood essential oils… to deliver a rejuvenating and moisturizing result and supply a high concentration of vitamins and antioxidants to the skin. This blend contains around 15 ingredients. A number of ingredients are certified organic, wild-harvested and first pressed at source. We never test on animals.
Time taken: 90mns
Spa facilities used: Treatment massage room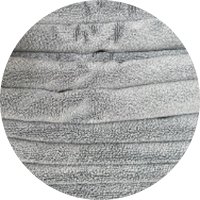 Nourishing
Purpose & benefits: Designed for those seeking regeneration, recuperation and healing. Helping to restore feelings of joy and ease the mind. Recommended for treating lackluster skin, anxiety, chronic fatigue and the signs of aging, as well as feelings of disconnection, grief and discontent.
Treatments: Our Nourishing experience includes a full-body massage to get a feeling of disconnection and rejuvenation. This treatment incorporates massage with effleurage, and long, light strokes. Herbal Thai compress balls are used with their combination of herbs, spices and seeds to promote deep relaxation. Eliminate stress, anxiety and nervousness, and improve concentration and the quality of sleep. The effect of the hot and humid Thai compress pouches is an intense vasodilation that releives aches and eliminates tension. More relaxed, the body subtly heated will gradually glide towards absolute well-being. We could call this exerpeince, "let it be".
Blends / Products: I have developed a sensuous oil that uplifts spirits and soothes the skin. It combines specific organic essential oils in high quality base oils, as Evening primrose for its balancing effects, sea buckthorn oil for its hydrating properties and Calendula oil for its moisturizing benefits..This blend leaves the skin blissfully nurtured and conditioned, while jasmine's soothing aroma helps to boost mood and encourage deep sleep. Nurturing, sensual and rejuvenating, it helps maintain optimal hydration and vitality for all skin types, including sensitive skins, while improving elasticity and resilience.
Time taken: 90mns
Spa facilities used: Treatment massage room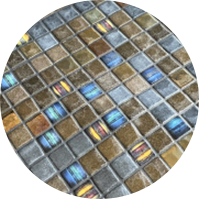 Purifying
Purpose & benefits: Designed for those seeking lightness, breathing space and a fresh start, this thread aims to reassure the heart and mind, easing restlessness and energizing the body. Recommended for treating dull skin, bloating, low energy levels, thyroid problems, post-illness exhaustion, headaches & migraines as well as feelings of stagnation and heaviness.
Treatments: Our Purifying experience is between a Swedish massage (a style of massage that uses dynamic, smooth, long strokes) and a deep tissue massage. Combined with hot stones and several techniques of effleurages, friction and pressure, this treatment will relax the body, reducing chronic pain, muscle pain and stiffness in the shoulders, leg muscles, lower and upper back and neck. In addition to their draining and relaxing effect, the volcanic basalt stones which have the property of retaining heat, will relieve deep tensions, reduce stress and fatigue, for a comforting sensation.
Blends / Products: I have developed a strong and invigorating blend of oils to cleanse, clarify and tone. Rich in vitamin C, moringa oil is packed with antioxidants and amino acids and is easily absorbed, filtering out impurities and restoring vitality. Kombu extract oil, a marine algae, is highly regenerative and reparative. Arnica, renowned for its anti-microbial and anti-inflammatory properties, helps to ease muscle aches, sprains, swelling or rheumatic issues.
Time taken: 90mns
Spa facilities used: Treatment massage room
Take a Rhassoul Ritual journey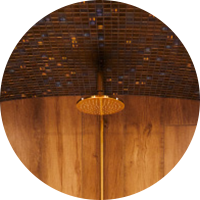 Our Spa advisor will also propose a Rhassoul Ritual journey, an ultimate cleansing care rich in minerals that gives a relaxing effect, helps counteract the demineralization effect caused by stress and gives you an energy boost. Practiced in our Hammam and spa, the Rhassoul wrap combines the purifying effects of a deep cleanser and the moisturizing & regenerative effects of the argan oil. Exfoliate and moisturize your skin like never before. The toning properties of the volcanic clay wrap help improve skin texture, make it firm and hydrated by adding the benefits of argan oil. Furthermore, it cleanses and leaves the skin soft and shiny.
Benefits of Rhassoul ritual: Eliminate toxins, relieve muscle & joint pain, attenuate cellulite, reduce wrinkles. The Rhassoul envelopment reduces sebum secretion and absorbed impurities. The dual exfoliating and moisturizing effect helps blemished skin without over-drying or irritating the skin while nourishing it with vitamin E.
Our perfect way to do Hammam treatment: Our Rhassoul treatment is a body and soul relaxation journey to the hammam that can have multiple variants, but will always consist of a black soap cleansing, skin exfoliation with a kessa mitt, mineralized rhassoul clay mask and complete rehydration of the skin.
To end the ritual, you will go to the treatment room for a full body massage with Argan oil (the queen of oils). It will nourish, sublimate and regenerate the skin. The massage brings softness, calm and ease, and will leave your skin hydrated and satiny. A soothing and fresh mist of orange blossom or Rose water will take you on this sensory, unforgettable journey.
Who is a rhassoul ritual not suitable for? Because of the active properties of the clay, we would not recommend it to people with extremely sensitive skin, or people who have any kind of broken skin. As a heat treatment, it cannot be performed during pregnancy. If you have high or low blood pressure the ritual might be enjoyed in a controlled environment, and you will have to notify us beforehand for the arrangements to be made.
The Ar'home Spa is exclusively for use by our guests staying at our Maisons d'En Face property. The booking link is shared below. If you have any Spa-specific inquiries, please contact us directly at sandra@arhomespalab.com
https://airbnb.com/h/tourdebes